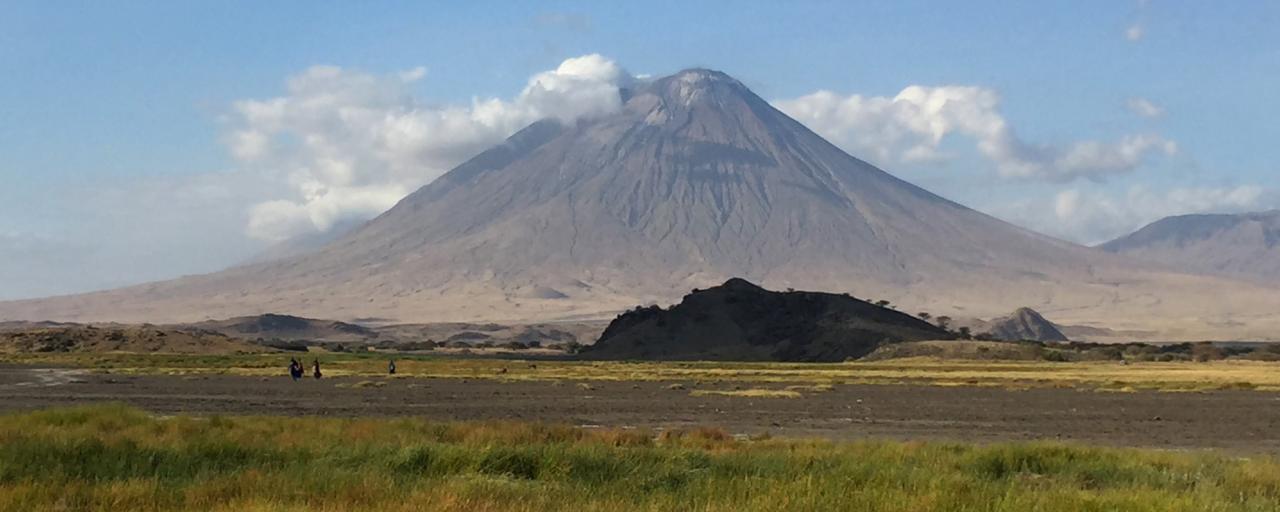 Day 1 – Arusha – Ngorongoro Crater Tour – Nainokanoka
After breakfast, leave Arusha and drive to Ngorongoro conservation area with picnic lunch; descend into the Crater exploring the short grass plains of the largest intact caldera in the world. The crater enjoys its enduring charm stems from the overwhelming physical beauty and the abundance of wildlife permanently resident on the crater floor. This extinct volcano embraces 100sq miles alive with lions, leopard, rhino, elephant, buffalo, and many games, Later in the late afternoon leave the crater and drive to the to the camp for dinner and overnight. The journey continues along the scenic crater road, to the Masai village of Nainokanoka. While the camp is being set up, you will hike to the rim of the Olmoti Crater during the evening. There is also a possibility to visit a small waterfall along the way. Dinner will be served at the camp. Depending on how one's body copes with the altitude, it is likely to be cold because the camp is at an altitude of 2,650m. Activities: Game Drives &Trekking Accommodation & Meals: Nainokanoka Campsite. B, L, D
Day 2 – Nainokanoka – Bulati – Empakai
After breakfast the journey begins and you will pass many traditional Masai Bomas and cattle herds. Soon, you might also see wild animals such as Thompson and Grant's gazelles, zebras and wildebeests with hungry jackals not far behind and majestic eagles observing the situation. After approximately 16 km of hiking/walking you will stop at the Masai village Bulati for lunch and a short rest before the journey goes up a hill from where you have a last panoramic view of the grass plains below. The trek continues up and down through the bushy landscape which finally opens up to the active volcano, Oldonyo Lengai. The trek gives you great views of the majestic volcano as well as into the impressive Empakai Crater before reaching the campsite for the night. Activities: Trekking Accommodation & Meals: Empakai Campsite. B, L, D
Day 3 – Empakai Crater – Acacia Camp
Today after breakfast you will explore the crater rim and on a well-maintained path you descend to Lake Empakai inside the crater. This alkaline soda lake is an important food source for flamingos, which can be seen throughout the year. Returning to camp supper will be waiting for you. During the night you might hear the flamingos call as they fly back to their breeding nests at Lake Manyara and Lake Natron. Ascend the crater then hike/walk to the Masai village Naiyobi and following a good path, the village as well as Oldonyo Lengai, an active volcano, can be seen from a distance. While you are having your lunch at the village, the Masai porters will be loading the camping equipments as well as your luggage's and food stuff on the donkeys as the car support will end here; the trek leaves the Ngorongoro Conservation Area and the landscape becomes drier and warmer as you descend towards the acacia camp a little bit outside of the Conservation area. Tonight's camp will be setup amongst an acacia forest. Activities: Trekking Accommodation & Meals: Acacia Campsite. B, L, D
Day 4 – Acacia Camp – Engaresero Village [Lake Natron]
Today after breakfast the journey is a bit easy and somewhat not too long as it goes mainly downhill. The highlights of the trek are the great views of Oldonyo Lengai, Lake Natron and the Rift Valley. The rugged countryside looks almost surreal covered by grey ash of the last eruption in 2007. The trek descends down into the dry and hot Rift Valley, where the ash can be seen up close. Around lunchtime you will reach the waiting vehicle and your driver will take you back to the camp at Ngaresero village where you will freshen up, today diner will be served very early so as to give you enough time to and rest getting ready for Lengai trek which will be start from mid night. Activities: Trekking Accommodation & Meals: Lake Natron Campsite. B, L, D
Day 5 – Ol'doinyo Lengai summit and back to Lake Natron campsite
Today very early in the morning at drive to the base of the Ol'doinyo Lengai mountain to start the climb so as to gain as much height as possible in the cool of the morning reach at the summit during sunrise and spend some time there before coming down to the base of the mountain. From there clients will be transferred by jeep to the camp for shower and rest. Sun hats and a large water intake are essential. Descend by the same route. Great care should be taken on the way down: loose volcanic gravel on bare rock makes it perilous going in places. Bringing trekking poles are very helpful. After the descent you will be met with your driver guide and drive back to the camp to freshen up relax and have lunch before it is time to leave and drive back to Arusha..
Activities: Trekking
Accommodation & Meals: B, L.
Price includes:
Arrival and departure Kilimanjaro
Accommodation as indicated
Sleeping tents and Matts
Activities as indicated
Meals as indicated (B=Breakfast, L=Lunch, D=Dinner)
All park fees, including mountain rescue fees, government taxes and all applicable fees and taxes.
Services of a Professional Leading Guide who is licensed and English speaking and a skilled cook
Services of Professional English-speaking driver- guide, Masai guide.
Parked ranger, Maasai staff, cook
Game drives in Land Rover/Cruiser with pop up / flip-flop roof tops and guarantee window seat!
Donkeys for transportation of your luggage, food, and water, and camping equipments.
Bottled water while on safari
Unlimited mileage on the safari Price excludes:
International airfare -Items of a personal nature such as passport, visa, and traveler's insurance.
Tips
Any new imposed tax/fee that is out of our jurisdiction
5 Days Ngorongoro & Ol Donyo Lengai Trek